Juno Black Music is a full-service audio and video production company based out of Austin, Texas. Our mission is to help produce your own dream! We make  possible for clients to successfully promote their brand. With over 6 decades of combined time in the industry, our  wide variety of skills in audio, video,  event production and web makes us essential to your next project. 
Specializing in audio production, video production, audio engineering, administration, retail, sales, live shows, theater, dance, film, and more, Juno Black Music stands apart from most other audio and video production companies. Most of the elements that make this brand unique, in addition to raw skill, is the amount of passion and dedication that is given to each and every client.
Juno Black is an audiovisual technology production expert. With a background in music composition, engineering, and events production, Juno's curiosity has led her to venture into new and advanced audiovisual technologies. With consistent experience in managing entertainment and creative projects, Juno can organize, budget, staff, coordinate, and deliver projects in a timely fashion. Whether it is a film, concert, or album, you can rest assured that she will take detailed steps to maintain the best quality.  
    In the '90s, Juno focused on music, production, and engineering in her native Colombia, working with several artists, studios, and record labels. This experience led her to understand the value of new technology and how it can affect media and entertainment companies' efficiency. Her early experiences in A&R and management for companies like Pie Grande, co-discos, Tower Records, and Sony allowed her to integrate innovation across various projects. By being an early adopter of digital audio and non-linear editing, she expanded into commercial music, film, and TV scoring.  
Pioneering digital mixing in Live events made her engineering and system design skills to be in high demand. After moving to the U.S. in 2000, she produced, engineered, and coordinated events for clients like MJ Audio, WGBH, Harvard University, Mass concerts, and The Cambridge Multicultural art Center, among many others.  
    As a co-founder of Moana productions, she built and operated music studios and post-production facilities in Boston and New York, expanding into  HD video. They managed and produced commercial, industrial, and film projects, with an emphasis on live multi-cam, multi-track music concert production with clients like Univision, Tribeca film festival, Greenwich Village Entertainment, MTV, and Fuse. Since 2005 She worked in production coordination and sound engineering in venues like the Highline Ballroom, Webster Hall, and the Manhattan center. At the same time, she maintained a busy schedule playing keyboards and bass in several bands, composing and engineering recordings in places like Avatar and Godelstring studios. She managed national tours for the non-profit educational organization Jazz Reach. An opportunity to teach at Mediatech Institute, and looking for a less stressful environment, prompted a move to  Austin, Texas, where she currently runs Juno Black Music, a consulting/integration practice. One of the highlights in her work in this area was managing the iconic One World Theatre refurbishing. Juno Black Music is a dealer of several professional audio companies, including Music Group (Midas, KT, Tc, Turbosound, Tannoy), RCF, Starin, and Audix. She spends her time consulting companies in new technology implementation, composing original music, recording, and managing multimedia projects. She has extensive knowledge in new technologies like Immersive Audio, VR/AR, and advanced Audiovisual workflows.
Here are some  fun facts about me: 
  
Name:      Juno Black 
Birthday: August 31st  
College:  Art Institute of New England  
Major:      Music Production  
College:  Universidad Javeriana  
Major:      Music.  
Favorite Drink: Coffee 
Favorite Color: Blue  
Favorite Book: 1984  
Favorite Movie: 2001  
Favorite Quote:   
            "it is what it is..."
MAndy Duran ( Social media and communications)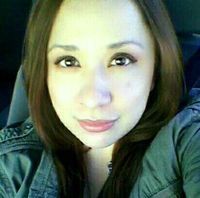 Mandy is pretty much your best friend, She has worked in several music companies including her being the creator and force behind  Free7 .www.freeseven.org
Notably, she was a Liason/Social Media Marketing for Hellomusic.com, Technical Support  at Apogee, and Communications Manager at Symmetry. 
She is Protools Certified and an Accounts Security Specialist with Volt/Apple. 
I am so lucky to have her with me.  You can reach her at:
I am so lucky to have her with me.  You can reach her

Info@junoblack.com