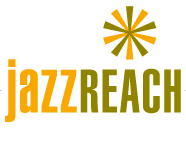 ---
From  SEPT 16Th to OCT 1ST
JAZZREACH
will bring the joy and history of JAZZ music to all the cats in the american schools. For kids 6-100 Jazzreach produces a Multimedia immersive experience. With live music from the acclaimed
METTA QUINTET
and the great narration of actor  Beresford Bennet  the giant projection show and carefully crafted Sound effects , the j programs designed and written by
Hans Schuman 
end up giving you the full picture of the evolution of Jazz music in America and the World, captivating main-stage concerts for general audiences and informative clinics and master-classes for student musicians and ensembles. JazzReach is steadfastly dedicated to fostering a greater appreciation, awareness and understanding of this rich, vital, ever-evolving American art form.
With a tour visiting 4 states we will hope to reach thousands of youngsters and teach them the importance of expressing themselves and inspiring for a better world. Without forgetting our roots and the importance of voicing your concerns about life.  I will be touring as production manager.
Keep your self posted on the calendar  of shows on the On tour section. 
For more information about this fabulous organization visit:
www.jazzreach.org
September 19Del. E. Webb Center for the Performing ArtsWickenburg, AZ 
September 21Angelina Arts AllianceLufkin, TX 
September 22Angelina Arts AllianceLufkin, TX 
September 23Angelina Arts AllianceLufkin, TX 
September 26Jazz St. LouisSt. Louis, MO 
September 27Jazz St. LouisSt. Louis, MO 
September 28Jazz St. LouisSt. Louis, MO 
September 30The Carson CenterPaducah, KY