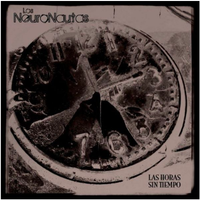 With a empowering urban Rock meets soul this Queens ,NY, based spanish rock band is absolutely worth your while to check out. The deep existential words mixed with heavy low end and very dynamic drums.
TRACKS
Otraparte
Solo yo
Congregacion
Catedral
Masas Automaticas
Artificio
La caida de la pluma
Sin contenido
Desvanecer
Mira ninita
MEMBERS
Guitar, vox: David "hechicero"
bass, producrtion:  Juno Black
Drums: Gabriel gutierrez